After a nicely profitable week at UFC 247, we're back at it again, this time in the Land of Enchantment.
While this is the first time ever at FFF where we won't be covering the main event*, there are still ample opportunities to recover some extra cash after Valentine's Day. We have a wild co-main between local crazy Diego Sanchez and the high-flying (literally) Michel Pereira, as well as Nathaniel Wood's first shot at a number next to his name, and some nice underdogs!
Let's get into it.
---
* After spending hours reviewing tape for this week's main event between Corey Anderson and Jan Blachowicz, I realized I am not even close to confident enough in either fighter to get the win. Between both of their low-volume striking, Anderson's takedowns, and Jan's sub game off his back, I'm not touching this one.
---
Diego Sanchez vs. Michel Pereira (WW)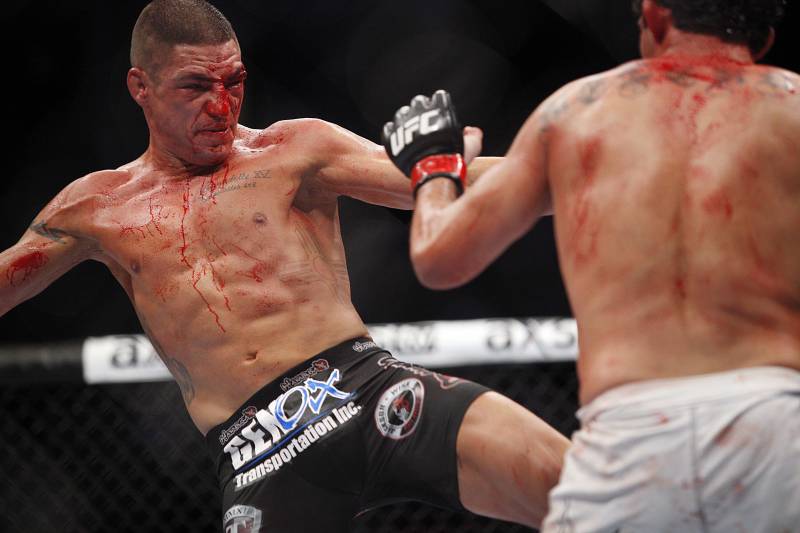 Even at 37, Diego Sanchez (29-12, 18-12 UFC) is still a killer. The Season 1 TUF winner has had a wildly entertaining career and continues to be a fan favorite to this day. "Nightmare" still uses the same game that got him here and it's looked better than ever in his last few matches. He uses his amazing cardio and durability to deal power shots and then uses his wrestling to dominate opponents on the ground. He loves getting people into that dark place where they are exhausted and can barely even fight back and does it better than most.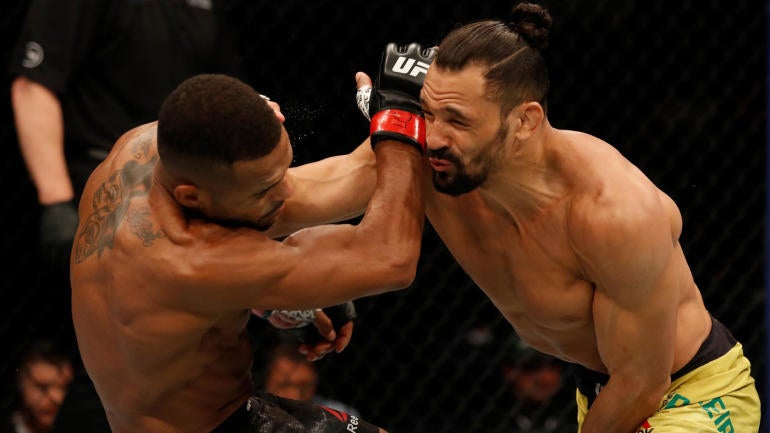 Michel Pereira (22-10, 1-1 UFC) made headlines even on the regional scene with his wild striking style, complete with spin kicks and superman punches and everything else you could ever imagine. The hype behind him only got larger when he knocked out Danny Roberts in his debut in just over a minute. The gameplan to beating Demolidor is simple. All you have to do is wait for him to gas, which he will do, sometimes even in the first round.
When it comes to wearing out storm, then returning fire in an even bigger and more violent way, there are few fighters better at it than Diego Sanchez. Sanchez's gameplay rides in his wrestling and submission defense, two weapons that will entirely subdue Pereira. While Pereira always have that shot of getting lucky with a high-amplitude shot, it likely won't happen against a veteran of Sanchez's caliber.
Take the Shot: Diego Sanchez via Unanimous Decision
---
Devin Clark vs. Gadzhimurad Antigulov (LHW)
Devin Clark (10-4, 4-4 UFC) came in as a Middleweight then bumped up to LHW after struggling with weight cuts. Clark is a wrestler who likes to grind his opponent up against the cage and control them with position to the decision. His striking is viable and he gets by using it, but doesn't have much finishing ability in his striking or submissions, instead preferring to rely on defense and control.
Another rare LHW ground specialist will be showing up here in Gadzhimurad Antigulov (20-6, 2-2 UFC). Antigulov is a wild submission expert, holding 15 subs on his credentialed record. Antigulov has holes in his game, namely his chin and poor striking defense, but he is willing to pull guard or throw endless takedowns to get the fight to the mat, where he can easily find the finish. Since, Clark gets by on his mediocre striking, instead relying on his takedowns, he is going into the lion's den with his wrestling, likely ending in a quick back take by the Russian.
Take the Shot: Gadzhimurad Antigulov via Round 2 Submission
---
John Dodson vs. Nathaniel Wood (BW)
Two-time Flyweight title challenger John Dodson (20-11, 9-6 UFC) is off two losses to top contenders Jimmie Rivera and Petr Yan, the first time in his career he has lost consecutive fights. Dodson is an interesting puzzle, one that numerous fighters have struggled with, but certainly a solvable one. Dodson darts around the Octagon with his speed, utilizing top-notch striking defense to get off his shots and avoid those of his opponent. Plus, he has decent wrestling in a pinch.
Nathaniel Wood (16-3, 3-0 UFC) has been on a tear since joining the UFC halfway through 2018. He has earned 3 of the 5 submissions on his record in his three UFC fights, demonstrating incredible growth and a more well-rounded game than many thought when he made his debut. Wood comes from a striking background and has violent power and nice footwork, but has utilized his wrestling in the Octagon.
This is such a fun matchup precisely because we have a surging finisher in Wood taking on a grizzled veteran in Dodson who has never been finished IN HIS MMA CAREER. With Wood's size advantage and impressive speed and volume, it seems hard to believe that Dodson will be able to avoid every power shot like he ordinarily can. Except here, he doesn't have the ability to go to the ground, as "The Prospect" will likely be looking for it to go there and utilize his scrambling and submission skills to look for the kill. Dodson gets rocked then shoots, only to be wrapped up.
Take the Shot: Nathaniel Wood via Round 3 Submission
---
Macy Chiasson vs. Nicco Montano (BW)
After winning the 26th season of TUF, Macy Chiasson (5-1, 3-1 UFC) has been steamrolling her UFC competition. A gigantic Bantamweight at 5'11, Chiasson has serious power and an elite submission game, even though she is yet to attempt a takedown in the UFC. She is yet to have an Octagon victory extend past the second round, but holds a reliable gas tank and has gone to decision outside the world's most prominent ring.
Nicco Montano (4-3, 1-1 UFC) won a unanimous decision win over Roxanne Modafferi to become the first Women's Flyweight champ. Although talking up a return, she skirted her way out of every match and with Valentina Shevchenko on the line, I don't blame her. Montano uses solid striking at a high rate, peppering her opponent and setting up kicks with her punches, something not many fighters do. On the ground, she is not at all lost and knows how to wrestle into a position.
Chiasson was touted as the next threat to Nunes, but got shut down by the so-so wrestling  of Lina Lansberg, although Chiasson walked over her opponent in the striking. Montano has some wrestling, so Chiasson will need to work on that aspect to get the win, although she will likely expect it more from Montano than the striking expert Lansberg. However, her six and seven inch advantages in height and reach, respectively, make the striking advantage heavily in her favor, even not regarding her power.
Take the Shot: Macy Chiasson via Round 2 Knockout
---
My personal recommendation here is to take underdog bets on Sanchez and Antigulov, then a fat parlay between Chiasson and Nathaniel Wood.
Until next time, Freaks.