After a weekend layoff, the UFC is returning to sanctioned action at the APEX center in Las Vegas, with a Welterweight contender match between Gilbert Burns and Tyron Woodley, not to mention a number of prospects and finishers!
---
Tyron Woodley vs. Gilbert Burns (WW)
Tyron Woodley (19-4, 9-3 UFC) will be making his first appearance since losing his belt to Kamaru Usman last April. Woodley is a supreme wrestler with a hammer of a right hand and the counterpunching to aid it. He finished off Darren Till in his last successful title defense in brutal fashion, dropping him with that right, and I saw that as a possible outcome as T-Wood has a skill in lulling his opponent to come crashing in, only to find his right hook there. His skill on the mat is rivaled by few and although many doubt his focus on the sport of MMA, he remains one of the most highly talented individuals in the stacked Welterweight division.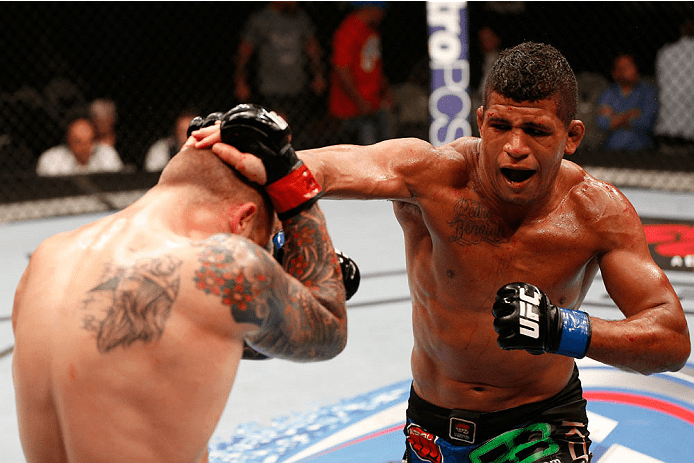 Gilbert Burns (17-3, 10-3 UFC) moved up to Welterweight mere months ago and beat Alexey Kunchenko as a sizeable underdog, then followed it up with a dominant decision over Gunnar Nelson. Putting Maia to sleep only solidified his danger and skill for the Welterweight division. Burns has incredible power in his striking, as well as a notorious and dangerous ground game that he has used to dominate strikers and grapplers alike. Durinho is a ruthless finisher and remains a threat in all venues.
The key to this match will be which Tyron Woodley shows up to fight on Saturday. His last recorded win came in September of 2019 and while that was a dangerous opponent in Darren Till, it doesn't counter the letdown of a performance that he showed against Usman. Woodley has a clear edge in the striking against Burns, but if he winds up getting floored by the Jiu Jitsu black belt, he may be in for a long night. That said, prior to the Usman loss, Woodley had not given up a takedown since 2014. I see the former champ's takedown defense and hammer of a right restoring him to proper form.
Take the Shot: Tyron Woodley via Round 2 Knockout
---
Augusto Sakai vs. Blagoy Ivanov (HW)
Augusto Sakai (14-1-1, 3-0 UFC) is a huge up and comer in the Heavyweight division. He competed at Bellator for a period then came into the UFC after a brutal knockout on DWTNCS with a debut that ended up being a 3rd round KO against Chase Sherman that showed off his standup talent in a wide variety. 11 of Sakai's wins have come by knockout and his Muay Thai striking pedigree gives him the technique and speed to throw shots. At first glance, Sakai looks to have an uncoordinated style and swings looping hooks and overhands. On closer examination, Sakai uses this style on purpose. He has a more technical standup, but he uses this unorthodox style to throw his opponent off their rhythm, while giving him time to find his. He strings together combinations very well and combines power with brilliant footwork and unorthodox workings to make an incredible and entertaining style.
Blagoy Ivanov (18-3, 2-2 UFC) has quickly shown his skill and abilities after only four fights in the Octagon. Being the combat samba world champion, Ivanov has great wrestling, but mixes it well with his striking and grappling, making his wins evenly split between KOs, submissions, and decisions. I think that "Baga" really is an incredible wrestler in a division with so few ground specialists. If he mixes in that proven game, he mounts a very real threat.
The factor that is leading me to my choice in this matchup is Sakai's split decision victory against Arlovski (that he definitely should have lost). He showed a clear ability to be outpointed and outmaneuvered with size, something Ivanov is a master at. On top of that, Ivanov has a near indestructible chin, one that I don't see Sakai finding where neither Derrick Lewis nor JDS could.
Take the Shot: Blagoy Ivanov via Round 3 Submission
---
Roosevelt Roberts vs. Brok Weaver (LW)
Roosevelt Roberts (9-1, 3-1 UFC) has shown himself to be a legit prospect in the Lightweight division. In those matches, he showed just how skilled his long 6'2 frame is on the ground, but an element that wasn't highlighted there or in his other Octagon match, a first round submission over Darrell Horcher, was his striking. Roberts has impressive power and a composed striking ability highlighted with a nice jab and a stellar right cross. He has the ability to strike from range or use his grappling pedigree to choke out his opponent.
The debut of Brok Weaver (15-4, 1-0 UFC) went sour quickly when Kazula Vargas knocked him with an illegal knee, granting Weaver the win. He looks to show his real skills out here and he has a game opponent to do it. Weaver has solid dirty boxing, but leaves his defenses a little low and can get clipped with shots. He uses his wrestling intermittently, more based around his size than technique. That will show off against Roberts, who will have the advantage in both those areas, something that The Chata Tuska is not used to.
Take the Shot: Roosevelt Roberts via Unanimous Decision
---
Billy Quarantillo vs. Spike Carlyle (150 lbs. Catchweight)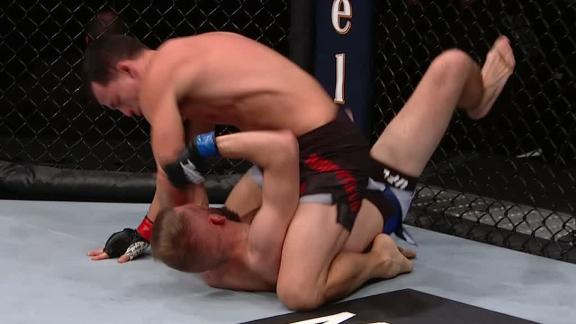 Billy Quarantillo (13-2, 1-0 UFC) had me thinking that his strengths laid in his striking prior to his UFC debut, then came in against Jacob Killburn and made Killburn look like he had no busy with Billy Q on the mat. He danced around him at ease, alternating between vicious ground and pound and chokes before the second round submission. He has 11 stoppage victories, six of which have come by knockout. Billy Q has an unrelenting gas tank and pressure, as well as a long and lanky form that partners well with his grappling skill.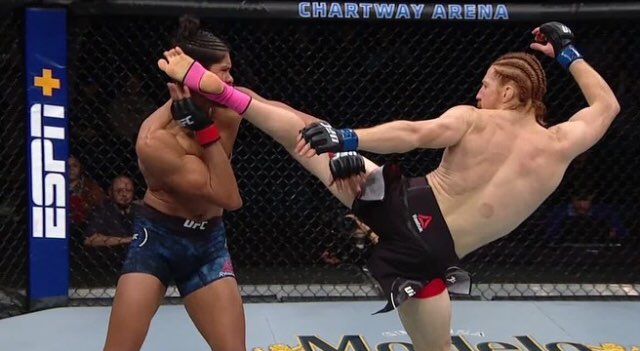 A short-notice replacement bout against Aalon Cruz made Spike Carlyle (9-1, 1-0 UFC) an immediate prospect, when he TKO'd the Contender Series alum in a minute and a half. "The Alpha Ginger" brings a unique personality and unique style with him when he fights, throwing no shortage of stance switches and feints while lining up precision power strikes. He prefers to dance in and out of range, but showed some clear danger in the clinch with the Cruz fight. Along with his five knockouts, Carlyle also has three submissions on his record, but certainly prefers the fight standing.
Should this fight take place entirely on the fight, as it very well may with these brawlers, it is an incredibly close matchup between the power and precision of Carlyle against the pace and cardio of Quarantillo. However, Quarantillo's last fight displayed immense growth in his mat control and scrambling ability. That combined with his 5'10" frame will make him a monster on the mat and control Carlyle there if he is not able to hold the advantage in the striking. Billy's pace and grappling should be the differentiating factor, but this is sure to be a firefight that I cannot wait for.
Take the Shot: Billy Quarantillo via Unanimous Decision
---
There you have it, Freaks.
My personal choices for bets this week are two parlays: one being Woodley/Quarantillo and the other Ivanov/Roberts.