The new year and decade has already been pretty hot in both the world of MMA and the UFC. Hopefully, we keep that lovely energy going with another nice weekend of picks!
This time we have perennial Heavyweight contender Junior Dos Santos taking on powerful wrestler Curtis "Razor" Blaydes in an effort to inch back towards the HW strap. On top of that, we have a Welterweight showdown and a couple nice Contender Series signings!
---
Junior Dos Santos vs. Curtis Blaydes (HW)
Since his lost championship shot against Stipe, Junior Dos Santos (21-6, 15-5 UFC) has been a man on a mission. He tore through Ivanov, Tai Tuivasa, and Derrick Lewis, setting up this match with The Predator. "Cigano" is an elite boxer with the skills and power that has kept him at the top ranks of the Heavyweight division for many years. Although only holding the title for a brief period, JDS has always been a contender and a huge name in the UFC. Very few can outstrike him and the rest have to find some way to try to beat him by escaping his power and insane cardio.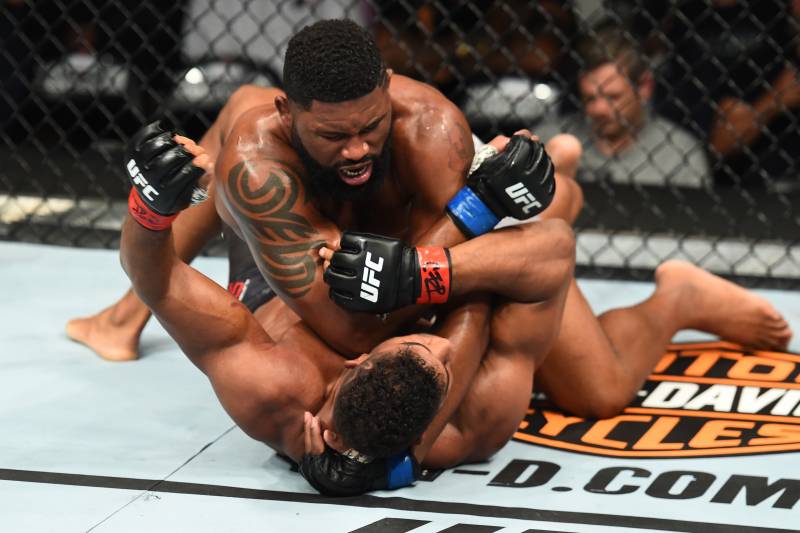 Curtis Blaydes (12-2, 7-2 UFC) has had an interesting career in the Octagon. His only losses have come to Francis Ngannou, but he has looked like a world-beater in every other matchup, most recently finishing Shamil Abdurakhimov at UFC 242. Blaydes has some good power, but also D1 wrestling to back it up, making sure that he is always able to dictate where the fight is going to take place.
Predicting this is so much easier than RDA and Chiesa… this fight comes down to whether or not Blaydes can get past JDS' 80% takedown defense rate. If he can, he can whale on Dos Santos for the finish, but if not, he is likely getting put to sleep. While Blaydes has striking that I wouldn't necessarily call "bad", it's not something I have enough faith in if the takedowns don't pan out.
Take the Shot: Junior Dos Santos via Round 5 Knockout
---
Rafael dos Anjos vs. Michael Chiesa (WW)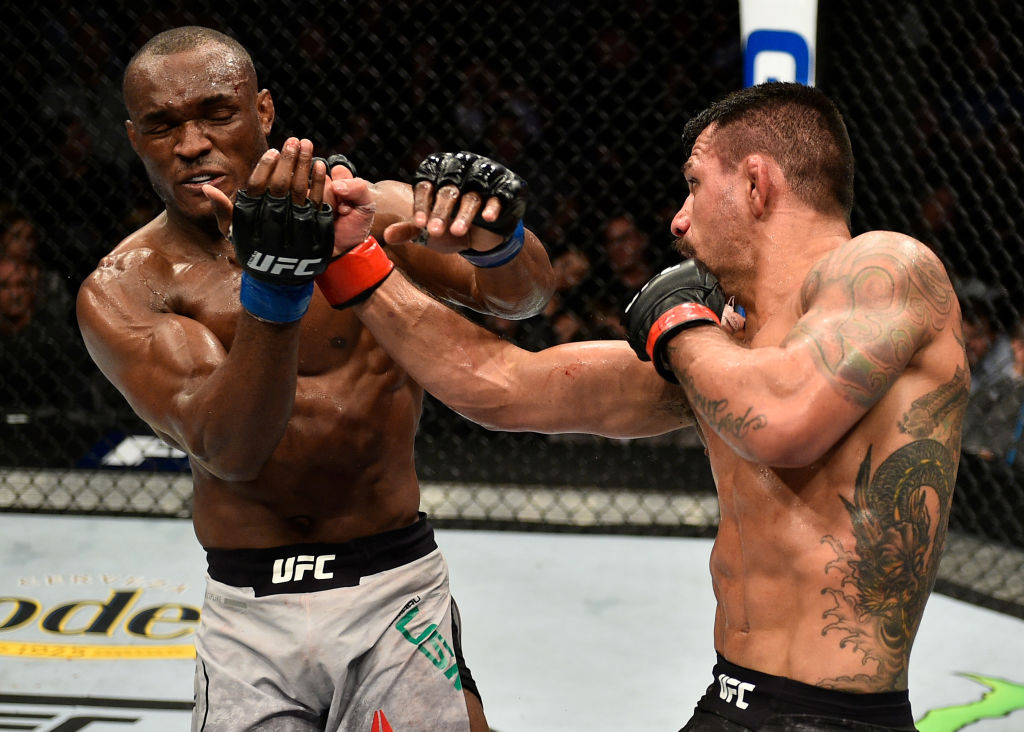 Rafael Dos Anjos (29-12, 18-10 UFC) is certainly keeping active, coming off a fourth-round submission of Kevin Lee merely two months ago. RDA has amazing striking, great jiu-jitsu, and the cardio to keep those elements of his game going as long as needed. He has gone to many five-round decisions and can easily keep that pace, but I think his submission skills are seriously underrated, having taken home 10 wins with various subs in his arsenal.
The move up to Welterweight looks amazing for Michael Chiesa (15-4, 8-4 UFC). He looks stronger, faster, and not as deprived at the new weight class. "Maverick" is a jiu-jitsu master and has 11 wins by submission, over some elites such as Jim Miller, Al Iaquinta, and many others. Chiesa's striking has never been elite, but he hasn't needed it because of his high-level ground game. Chiesa will bring in  massive 5 inch advantages in height and reach.
This is certainly a winnable fight for Chiesa. He has the range to keep RDA at the end of his jab and negate the volume of his boxing. On the ground, RDA has the slightly better wrestling while Chiesa seems to have a slight sub advantage. Moreover, the opponents RDA has had success at in his time at Welterweight have been those who cannot outmuscle. For my money, Chiesa snags a close win.
Take the Shot: Michael Chiesa via Split Decision
---
Montel Jackson vs. Felipe Colares (BW)
Montel Jackson (8-1, 2-1 UFC) came into the UFC with a dominant knockout on DWTNCS and has since gone 2-1 with a first-round submission and a decision loss to Ricky Simon, followed up by a decision over recently cut Andre Soukhamthath. "Quik" lives up to his name with incredible speed and a brutal punch. He has great Muay Thai striking and surprising jiu-jitsu caliber, as shown by his first round D'arce. Jackson is a huge talent and is someone to keep an eye on going forward.
His opponent Felipe Colares (9-1, 1-1 UFC) recently snagged his first UFC win in a split decision over debuting Domingo Pilarte. Colares isa jiu-jitsu fighter with poor striking and takedown offense and as a result, he is basically scrounging for points without avenue to his finish. Jackson's wrestling and striking will propel him to a late finish.
Take the Shot: Montel Jackson via Round 3 Knockout
---
Herbert Burns vs. Nate Landwehr (FTW)
This is a special occasion as I would rarely highlight a double debut for one of these, however, this one is a real banger.
First off, we have Herbert Burns (9-2) coming in from his Contender Series appearance. He is the brother of UFC Welterweight Gilbert Burns, who is always a solid money play. Similar to his brother, he is a widely respected jiu-jitsu black belt and has secured 7 of his victories by submission. On the ground, Herbert has the clear advantage but his two-minute DWCS fight didn't show us much of his striking.
Nate Landwehr (13-2) is a striker coming to the UFC from the M-1 promotion (that's Fedor's) where he has had some solid competition. His debut has been highly awaited for his brash personality and fun brawling style. Landwehr has excellent takedown defense but his ground game is definitely his weakest area.
This is almost a toss up and is reflected by the lines, which is partially why it intrigues me so much. Landwehr can make an entertaining debut if he can avoid the ground game of Burns, but even in pulling guard, Burns will be an incredible threat. I think that Landwehr susceptibility on the ground in addition to not having the best finishing power makes an interesting opportunity for Burns.
Take the Shot: Herbert Burns via Round 2 Submission
---
Get in quick on the lines, especially for that last one there!
Until next time, Freaks!