We're going down to Sao Paulo this weekend for a Brazilian heavy fight night, topped off with LHW contender Jan Blachowicz up against Middleweight fan favorite Jacare Souza in his Light Heavyweight debut.
---
Jan Blachowicz vs. Jacare Souza (LHW)
Jan Blachowicz (24-8, 7-5 UFC) is a fighter often overlooked at the top of the Light Heavyweight division.  Still, Blachowicz is an amazing boxer with one of the best jabs I've ever seen. He follows that up with a great cross and a good wrestling game. He has 8 submissions on his record and is no slouch on the mat. Blachowicz is typically a counterpuncher and is skilled at drawing out matches with his style of starting slow. He most recently shut out Luke Rockhold and will have a chance to take out another Middleweight hoping to get something by moving up a weight class.
Yet another Middleweight is hoping for a reinvigorated lifeblood with a jump in weight is Ronaldo "Jacare" Souza (26-7, 9-4 UFC) has been a part of the Middleweight division since when it came over from Strikeforce. Although he is 39 years old, he is still a wrecking ball of power and submission ability. After many striking matchups, some seem to forget that Jacare is one of THE BEST grapplers in the UFC, no questions about it. He also has a wildly entertaining brawl style (check out his fight with Chris Weidman). The issue with Jacare seems to be his willingness to stand and trade. He has a tendency to get hurt by punches and that problem will only get worse as Father Time comes chasing.
This is a match where I hate to choose between two of my favorite fighters. However, this match seems more cut and dry than at first glance. Jan has a massive edge in the striking as he is the much larger fighter with a six-inch reach advantage and more striking power (although that could change with weight moves). Jacare looks to take the edge in the ground game, although Jan has some solid moves, they just are not on par with the BJJ of the Brazilian. With Jacare's issues with his chin and his declining physicality based on age, I am going to go with the Pole.
Take the Shot: Jan Blachowicz via Round 3 Knockout
---
Shogun Rua vs. Paul Craig (LHW)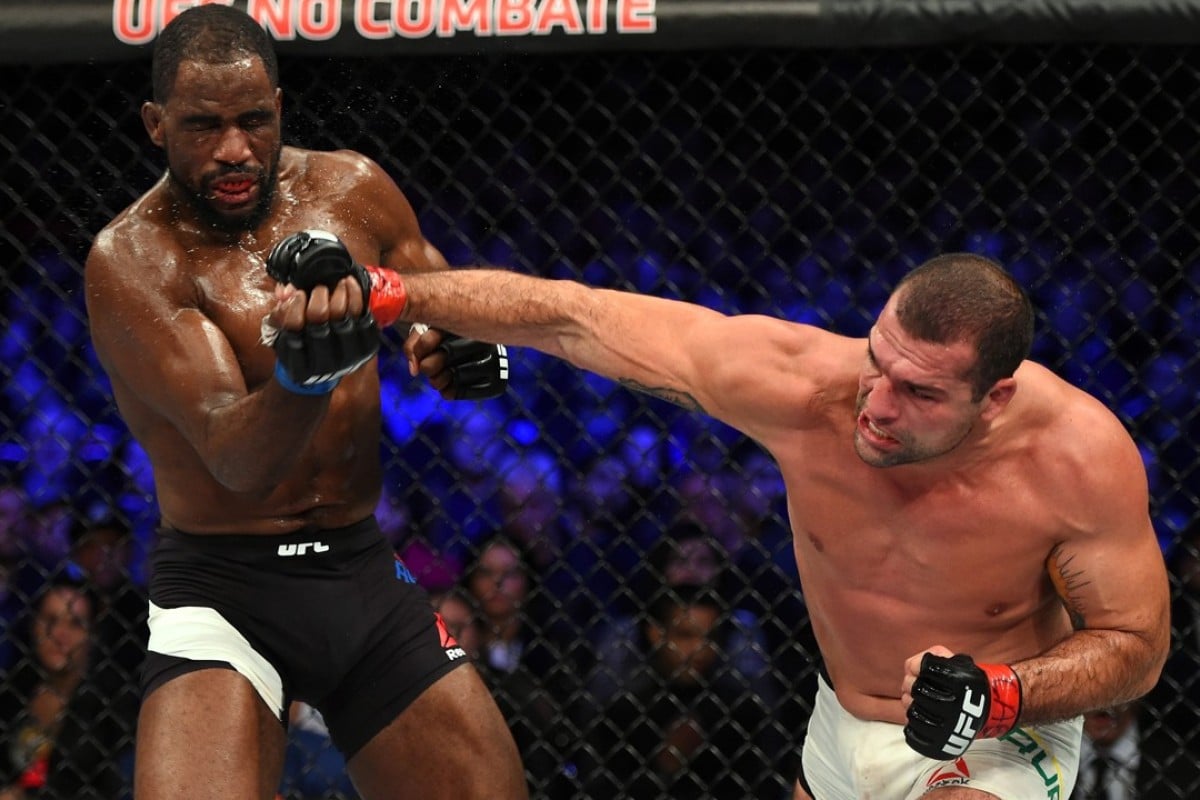 UFC veteran Mauricio "Shogun" Rua (26-11, 10-9 UFC) has always been a fan favorite because of his brutal power and legendary bouts with Lyoto Machida and Dan Henderson. While Shogun is no longer the same killing machine that he was in Pride, we have seen he still not only has power, but a well-rounded MMA game, as he recently dispatched top prospect Tyson Pedro. Standing inside the cage with Shogun is a quick way to get your lights shut off.
UFC journeyman Paul Craig (11-4, 4-4 UFC) has also never seen a fight go the distance. In addition, he is also a ground expert with 10 wins closing on the mat. The Scottish fighter has had consistent struggles in the cage. He has abysmal standup and will pull guard in seconds to get the fight to the mat. While that strategy has lucked out on occasion against fighters on the verge of getting cut from the cage, it won't against the former champion. Shogun will exploit the Scot's poor striking early and often.
Take the Shot: Shogun Rua via Round 1 Knockout
---
Charles Oliveira vs. Jared Gordon (LW)
This fight is one that doesn't make much sense to me and is pretty much a shoe-in for free cash in a parlay.
Charles Oliveira (27-8, 15-8 UFC) holds the record for the most submissions inside the Octagon and is an absolute killer when the fight hits the mat. He is on a five-fight win streak, one most recently capped off with a KO over Nik Lentz. He has drastically improved striking, but the real strength he has is whenever he can find his opponent's neck.
Jared Gordon (15-3, 3-2 UFC) pretty much has no chance in this match. He is a fan favorite because of his willingness to brawl inside the cage, but has struggled with his chin. The other aspect of his game that he relies on his his wrestling, something entirely useless up against a ground fighter of Oliveira's caliber.
Take the Shot: Charles Oliveira via Round 1 Submission
---
Ricardo Ramos vs. Eduardo Garagorri (FTW)
Ricardo Ramos (13-2, 4-1 UFC) was on an absolute tear before being stopped by a spinning kick by Said Nurmagomedov. Ramos is a threat pretty much anywhere. He has skilled Muay Thai striking and pushes a speed with his striking that is hard to deal with. On top of that, he has 6 wins by submission and is an elite on the ground. The struggling element in Ramos' game has been his gas tank and that remains to be the way he could be exploited here.
Eduardo Garagorri (13-0, 1-0 UFC) made his UFC debut this summer in his native Uruguay, successfully taking home a decision over Humberto Bandenay. Garagorri is best known for his jiu-jitsu, having a plethora of paths to finish a fight by on the ground, particularly off of his back. That is only made better by his heavy hands, although his volume and gas tank still concern me.
The X-factor for this matchup is Ramos moving up a weight class. Ramos is a fighter who is unorthodox and entertaining in his striking because he never has to worry about going to the ground. That proves for a lot of success striking, but has been somewhat undercut by his power. That same power will be getting a drastic boost with the added weight, as well as having more skill on the mat.
Take the Shot: Ricardo Ramos via Round 2 Knockout
---
I have bad news, kids. We have a long and difficult two weeks off after this card, so enjoy this one!
Until next time, Freaks!