For any hardcore UFC fans or wannabe fighters like me, hearing Bruce Buffer call your name inside the Octagon is like your personal dream. Some fighters really get into it and have their own little rituals they do as their names are called by the iconic announcer.
I personally think that these little performances go under the radar and are unappreciated, so here are my top 10 performance introductions inside the Octagon. Just like Drake, we're going to start from the bottom.
#10 JDS
#9 Rashad Evans
Dancing queen.
#8 Bam Bam
Who doesn't like this?
#7 Johnny Walker
I say this is worth dislocating a shoulder.
#6. Mighty Mouse
Mighty Mouse, indeed.
#5. The Spider
#4. Jacare
Nothing like a 40 year old man crawling towards you to scare you into submission.
#3. The Reaper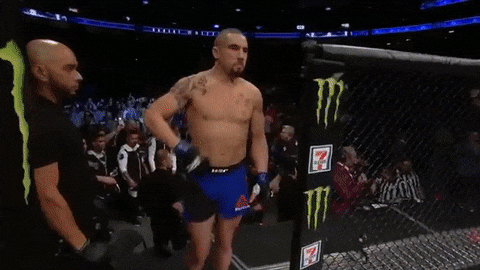 This might be biased. I love good ol' Bobby Knuckles.
#2. The Last Stylebender
I mean, come on.
#1. The Notorious
Was this even a question?