Fight Island has been nothing short of spectacular from its first card to its most recent, holding four cards in just 14 days time.
Of course, it's been great for followers of our picks, as the wins keep on coming!
This week, we have one last colossal Fight Night card, headlined by former Middleweight champ Robert Whittaker in the first appearance since losing his belt taking on English star Darren Till. Of course, that's not all, as we have the final fight of the legend Lil Nog's career and the return of Alexander Gustafsson AT HEAVYWEIGHT!
We have FIFTEEN total fights on this card, so I'm taking the main card and featured preliminary bout, while Chris Carpenter takes on the prelims!
---
Robert Whittaker vs. Darren Till (MW)
Robert Whittaker (20-5, 11-3 UFC) went on a stellar eight fight unbeaten run at Middleweight before losing his title to Israel Adesanya last October. Due to several injuries and fight cancellations, this will be his third fight in as many years. The Reaper has incredible kickboxing with amazing combinations and separation strikes, utilizing his expert footwork and lightning quick lead left hook. He brings fight-changing power with both of his hands and kicks as well as being able to pressure or counter-strike with the best of them when the time is necessary.
After losing his undefeated record in an attempt at Welterweight gold and a subsequent KO defeat to Jorge Masvidal, Darren Till (18-2-1, 6-2-1 UFC) made his long-awaited move to 185 pounds and emerged victorious, although narrowly, over Kelvin Gastelum. "The Gorilla" is a stalking Muay Thai boxer, who works with his pressure and looming jab to open up his power opportunities. Till is most dangerous when allowed to crowd his opponent up against the cage and use his feints to expose their openings, which he attacks with his power left. Till has had struggles of being caught in the pocket, as well as a relatively low level of output, but shores up when he is able to keep the fight at his pace.
The best part about this Middleweight contender bout is that both would love nothing more than to stand and trade power shots, which means we are all in for a real treat. Stylistically, I think Whittaker has the technical edge with his combos and the movement able to keep his back off the cage. Though Till's left hand may offer the most one shot power, "The Reaper's" varied ability of strikes and multiple looks, as well as the speed to take advantage of Till's counter openings, give him the upper hand. Till needs the finish to win in this fight and Whittaker's preferred kickboxing range and movement style offer all the openings to exploit Till's weaknesses. Whittaker reasserts himself at the top of the division with a statement KO.
Take the Shot: Robert Whittaker via Round 3 Knockout
---
Mauricio Rua vs. Antonio Rogerio Nogueira (LHW)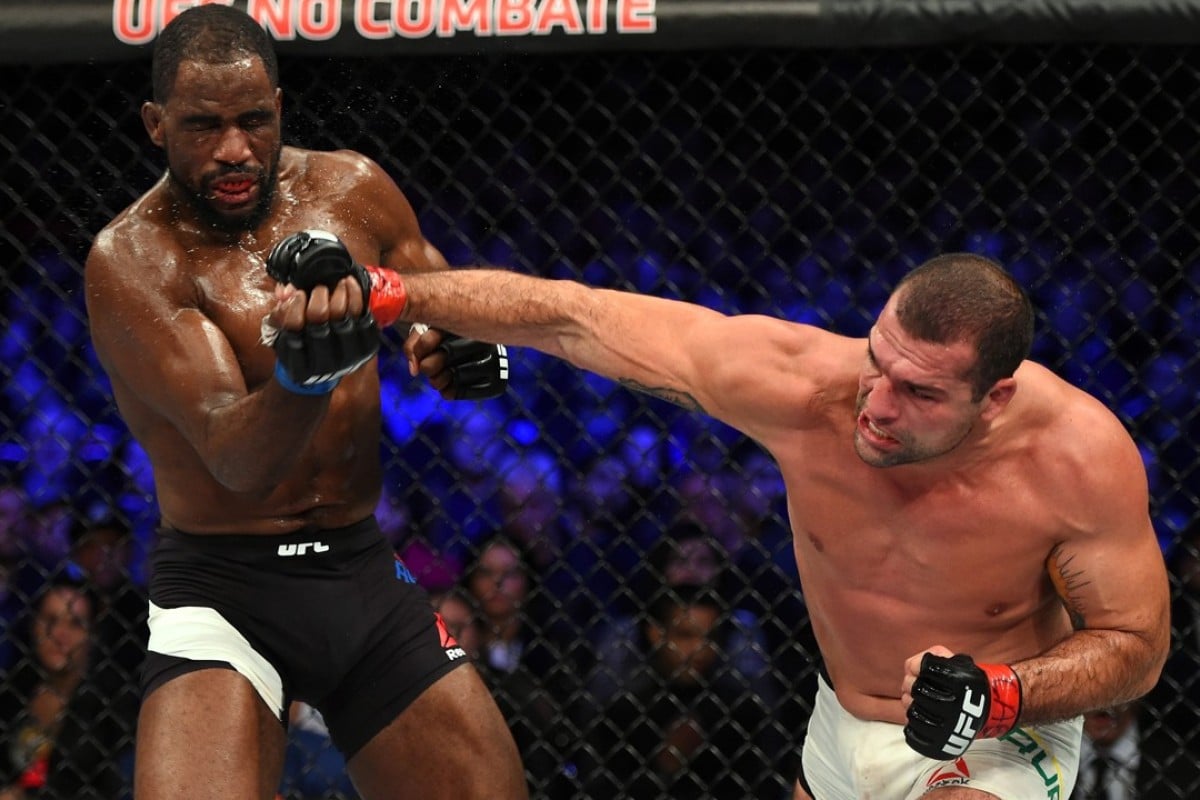 UFC veteran and former Light Heavyweight champion Mauricio "Shogun" Rua (26-11-1, 10-9-1 UFC) has always been a fan favorite since the days of PRIDE because of his brutal power and legendary bouts with Lyoto Machida and Dan Henderson. While Shogun is no longer the same killing machine that he was in his payday, he is very much still a dangerous and capable opponent with some of the best Thai boxing in the sport. Although he may not have the same one-punch annihilation capabilities as his younger self, he still is a competitive fighter with KO ability and grappling in his back pocket.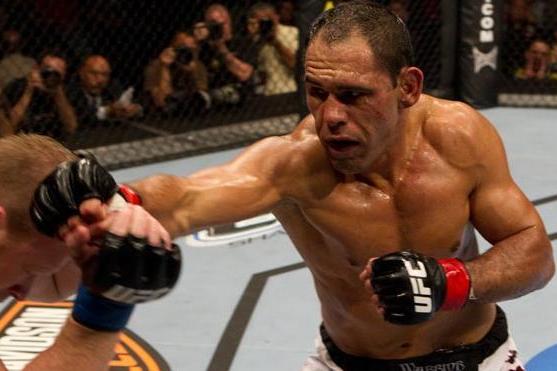 This is meant to be a send-off for Anto… Lil Nog (23-9, 6-6 UFC) after a legendary career between him and his twin brother. Nogueira has finished 14 of his professional victories, with eight off those coming by knockout. Lil Nog has a black belt in jiu-jitsu and is dangerous from everywhere, but does his best work in his boxing. Three of his last four wins have come by KO and it has become clear that power is the last thing to go. However, three of his last four LOSSES have also came by KO.
However, after a career marred by injury and now hitting the 44 year old mark, it has become clear that Lil Nog's durability and speed are simply too easy to overcome. While Shogun is certainly not at the top of his game and I am not picking him against really any top 15 LHWs, Lil Nog is a very winnable fight. So long as Shogun can avoid the power coming back his way and submission attempts off the back, he has the clean striking and superior wrestling to outwork Lil Nog or find a late finish.
Take the Shot: Shogun Rua via Unanimous Decision
---
Fabricio Werdum vs. Alexander Gustafsson (HW)
Fabricio Werdum came up short against Alexey Oleynik in a split decision at UFC 249 in April. That was "Via Cavalo'"s first fight in the UFC in more than two years due to a USADA violation. Werdum has quite possibly the best jiu-jitsu in Heavyweight history, submitting the likes of Cain Velasquez, Big Nog, and Fedor Emilianenko. Although he is a killer at finding the tap, he has struggles with his wrestling and being able to actually get the fight down to his preferred range. Werdum has dangerous and unpredictable striking, but looked throughly outclassed on the feet against Oleynik, who himself is a grappler as well.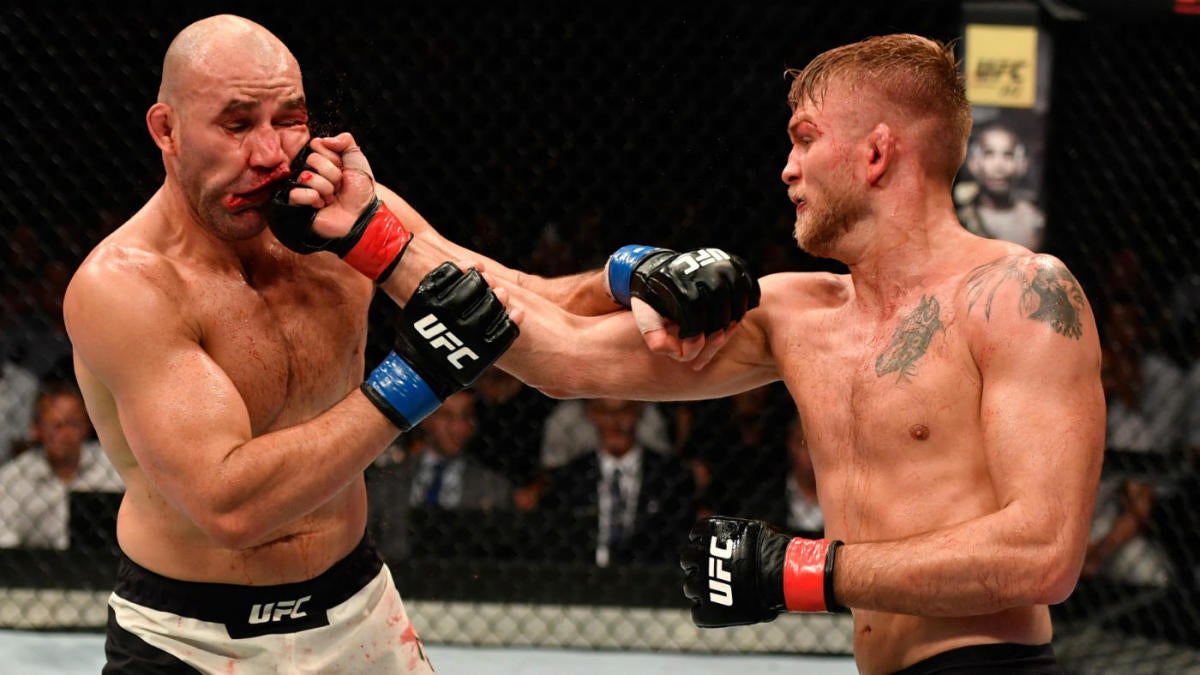 Many were in shock when Alexander Gustafsson (18-6, 10-6 UFC) left his gloves in the Octagon after a submission loss to Anthony Smith last June. Not many months later, though, and "The Mauler" admitted he had the itch to return to competition. After almost fourteen months away from the cage and without tasting victory in twenty-six, Gus will make his debut in the UFC's Heavyweight division. The former title challenger has some of the best boxing in the UFC, piecing elaborate combos together at will. His technical striking is second to none with his educated jab and expert footwork, as well as an incredible takedown defense rate of 85% across his sixteen fight tenure in the promotion. 
This one kind of feels like a prediction lay-up. Werdum's clear goal of getting it to the mat but repeated inability to succeed has provided many of the losses in his career against opposition who could avoid his ground assault and outstrike him. Gus' takedown defense and boxing pedigree are the exact weapons to do that. That's not even to mention that Werdum turns 43 in August and had a very poor performance in his comeback fight. Gus' speed and technique will piece up Werdum for a statement return at a new weight class.
Take the Shot: Alexander Gustafsson via Round 2 Knockout
---
Carla Esparza vs. Marina Rodriguez (SW)
After becoming the first Strawweight champion in the UFC, Carla Esparza (14-6, 5-4 UFC) has gone on to become sort of a journeyman for the upper echelon of the SW division. Esparza has dominant wrestling and control on the mat in addition to quality point striking, utilizing quick movement and barrages of punches when she enters the pocket. When able to establish top position, Esparza is much more of a position over submission type of fighter and actively looks to grind out her opponents.
An appearance on the Contender Series brought Marina Rodriguez (12-0-2, 2-0-2 UFC) to the big show, where she slightly underperformed with a draw against Randa Markos. Since, she hammered out two decisions, more than doubling her opponent's output in both matches. She was successfully able to work past the wrestling of Tecia Torres and utilize her height and reach to get ahead on the scorecards. Rodriguez is a lanky Muay Thai striker who looks to find her range and then tee off in the clinch and with her composed long strikes. She does not want any part of the ground game and seeks to keep the fight standing with her 70% takedown defense rate.
I'm so excited for this fight and I think it's an incredibly close one. Rodriguez has impeccable striking and her clinch skills and range are poised to take advantage of Esparza's weaknesses at distance. However, if Esparza is able to ground the Brazilian like Markos and Calvillo did in their draws against Rodriguez, her control and positioning can take advantage of Marina's susceptibility off her back. The issue for Rodriguez is that Esparza has the much more composed entries than those two fighters and has the position control to keep her Brazilian counterpart grounded. Esparza has repeatedly shown her ability to close distance and wrap up her longer opposition, where she will take Rodriguez's undefeated record.
Take the Shot: Carla Esparza via Split Decision
---
Paul Craig vs. Gadzhimurad Antigulov (LHW)
We have a rare Light Heavyweight fight where both fighters are ground specialists. Paul Craig (12-4-1, 4-4-1) has finished all of his fights with eleven of those stoppages coming from submissions. "Bearjew" is coming off a draw to the above Shogun Rua,  He is willing to pull guard to get the fight to the mat and has an incredibly dangerous guard off his back, earning multiple POTN bonuses for last-second submissions. Craig is a Kung-Fu striker with pretty glaring defensive issues, but has shown improvements as of late, using his kicks, long frame, and improving jab to keep range until he wants to engage on the mat.
Gadzhimurad Antigulov (20-6, 2-2 UFC) emerged in the UFC with two straight first round chokes, followed by two first round KO losses. Antigulov is a Russian master of sport in wrestling, as well as holding 15 submission victories. Antigulov has holes in his game, namely his chin and poor striking defense, but he is willing to pull guard or throw endless takedowns to get the fight to the mat, where he can easily find the finish. He essentially is a raging bull who will sprint across the Octagon at the start of the fight, winging haymakers and shooting takedowns in any effort to get the fight to the mat, and can be easily outstruck on the feet, but will quickly and effortlessly find submissions if allowed into top position.
The outcome of this fight depends upon whether or not Craig can survive the first-round (or sometimes minute) onslaught of Antigulov. He certainly has the ability to do just that, as his offensive guard and durability give him the ability to last the round or find a way back the feet even if he is taken down. If he is not, Antigulov can some of the worst striking in the entire UFC roster and although Craig isn't winning any Muay Thai tournaments anytime soon, he is certainly the more composed striker and well-rounded fighter here. If it goes into the later rounds, that will become incredibly evident as Antigulov gasses pretty early. Craig withstands the early barrage to earn his second career KO.
Take the Shot: Paul Craig via Round 2 Knockout
---
Alex Oliveira vs. Peter Sobotta (WW)
Alex Oliveira (19-6, 9-4 UFC) will enter the cage off a split decision win over Max Griffin in March, righting his three-fight skid. Oliveira is primarily a striker with a fast-paced and hoppy style and is always a fan favorite due to his brawling nature. He likes to feint a lot and try to draw his opponent into vulnerable positions, where he can capitalize with his own power shots. He has issues with his defense but is willing to take a shot to give out one of his own, as well as a decent ground game in his back pocket if needed.
This will be the first fight for Peter Sobotta (17-6-1, 4-5 UFC) in more than two years since his loss to Leon Edwards by third round TKO. After a three-fight skid that saw him cut, Sobotta made his return in 2014, picking up four victories with only two losses since. The German-born fighter is a grappler who holds 10 wins by submission, but suffers due to his lackluster wrestling. He is not lost on the feet, as he holds a good volume and has a Taekwondo background but has issues with his accuracy. Ultimately, he seeks to grind out his opponent until they present their neck or he takes a dominant decision.
I am not supremely confident in Sobotta after his time away and although I'm not the first to go on and on about ring rust, I am certain that not tasting victory in more than three years isn't the most motivating factor. He has a clear avenue to victory, however, as Oliveira has shown a weakness to controlling grapplers when he is too willing to accept grappling exchanges. If he is able to stick to his evident striking advantage, both in power and technique, and use the threat of his submissions to stay on the feet, he would certainly be able to get the victory against Sobotta. However, his inconsistency of late and weakness to control time don't look good for him if he is unable to find the finish. This is certainly a close fight, but I like the underdog in Sobotta to grind out a victory from top position.
Take the Shot: Peter Sobotta via Unanimous Decision
---
Khamzat Chimaev vs. Rhys McKee (WW)
After a dominant, $50K-earning performance last Wednesday, Khamzat Chimaev in his debut (7-0, 1-0 UFC) will be making a quick turnaround and the drop down to his somehow natural weight class of 170 pounds. I say 'somehow' because "Borz" stands at 6'2″ and looked like a behemoth at Middleweight against John Phillips, where he secured a D'arce choke in the second round. Comparing Chimaev to Khabib wouldn't be incorrect, as Chimaev has relentless takedowns and furious ground and pound from top control, as well finishing all of his fights with four by submission. Borz displays dominant control and positioning, as well as the acumen to find the choke when it presents itself. If you were concerned about his striking, have no fear, as he trains with Alexander Gustafsson and Ilir Latifi at Allstars Training Center.
Rhys McKee (10-2-1) is another debuting fighter from the Cage Warriors promotion. "Skeletor" is a powerful striker who likes to pressure his opponents, with all of his victories coming by finish, seven of which by knockout. McKee is ruthless with his aggression and comes forward looking for blood, but has some issues with his striking defense as his head movement can be taken advantage of. He usually looks to take advantage of his long 6'3″ frame, but has weakness when he can be put on his back. Both of those aren't good signs against Chimaev, who will not give McKee his typical size advantage or any time to get his striking going.
Take the Shot: Khamzat Chimaev via Round 2 Submission
---
Francisco Trinaldo vs. Jai Herbert (LW)
Despite nearing his 42nd birthday, Francisco Trinaldo (25-7, 15-6 UFC) is still competing with the best of them, riding a two-fight win streak over Bobby Green and John Makdessi. He has a solid boxing style striking game, but also can mess around on the ground. Getting up there in age, Massaranduba has become a litmus test for the Lightweight prospects and he will serve that role again here. Specialists like Jim Miller are easier for Trinaldo to work his game on, but well rounded (and very dangerous) fighters like James Vick and Kevin Lee are his Kryptonite. However, Trinaldo's power is still very much there and will be a factor until the last bell, if it rings.
Jai Herbert (10-1) will be making his Octagon debut tonight, coming out of the Cage Warriors promotion as their Lightweight champion (just like a certain Conor McGregor). "The Black Country Banger" is a long and lanky striker standing at 6'1″ with a specialization in accuracy that makes his strikes hurt all that much more. It's worked out pretty well for him, as he has scored eight knockouts in his professional career. Herbert has a devastating Thai clinch with good use of knees and does his best work when he is pressuring and forcing his opponent to expose themselves. In terms of a ground game, Herbert mainly uses his BJJ skills to keep the fight on the feet and hop back up quickly when taken down.
This is such an intriguing match between one of the best UFC signings of late and a hardened veteran with fight still left in him. Trinaldo's advantages here are going to be his power shots in the pocket as well as his experience, with his appearances in the octagon more than doubling Herbert's total pro fights. That said, Herbert's range and accuracy look tailor made to exploit the holes in Trinaldo's striking game, as he has trouble finding his range against longer fighters. He does have grappling to fall back upon, but Herbert's takedown defense and scrambling are enough to avoid Trinaldo's sub-par takedown entries. As long as Herbert utilizes his movement and does not engage in a brawl with the veteran, he should be able to outstrike the veteran and possibly find his chin late, although it has never been cracked before.
Take the Shot: Jai Herbert via Unanimous Decision
---
Be sure to tune in at 8 PM to catch UFC on ESPN 9 and the epic final card of Fight Island (for now).
As always, do check out the prelims predictions, as we have eight fantastic fights there, making this a full and glorious MMA evening!